While the cool, damp conditions and overcast skies of late are fairly normal for winter in Memphis, it appears Mother Nature may be poised to send "real" winter our way starting this weekend. While that means the collective antennae of Mid-South meteorologists are "up" for winter precipitation chances, the most likely result of this pattern change will be shots of Arctic air that intrude well into the mid-latitudes, including the Mid-South. Let's dive in!
Today and Friday - mild and mainly dry
Preceding the Arctic air, we'll get a taste of well above normal temperatures the next 48 hours or so, just to re-acclimate you to something semi-pleasant before lowering the Arctic hammer. Today's rain has shifted east for the most part with a weak Pacific cold front moving through late this afternoon. While that will briefly shift our wind around to the north, it won't get too cold behind that front. Look for lows to remain in the 40s overnight - no ice scraping in the morning! Friday will see continued mostly cloudy conditions, but most of the daylight hours will be dry with highs well back into the 50s as wind turns back around towards the south ahead of the next major weather player.
The NWS forecast chart for Friday shows low pressure to our west poised to move east with Arctic air on it's north side. A series of fronts are across the Mid-South. Most of the day will be dry but rain arrives by evening. (NWS)
Friday night through Saturday mid-day - warm and wet
Rain moves in Friday night with wind becoming gusty out of the south, which should hold temperatures up in the 50s during the overnight hours. A rumble of thunder is possible late Friday night into Saturday due to the strength of the incoming low pressure system and accompanying front. Rain continues into Saturday as we see temperatures rise to about 60 Saturday morning.
The NWS/Weather Prediction Center precipitation forecast for Friday at 6pm through Saturday at 6pm calls for more than an inch of rain for Memphis. (NWS/WPC)
Saturday afternoon/evening - the Arctic hammer
By Saturday afternoon though, it'll be as if Memphis was picked up and dropped 1000 miles north in Minnesota! That rude front will bring a doozy of an Arctic blast with temperatures dropping some 25 degrees by evening - into the 30s - and a north wind blows at 30+ mph! That's when things could get interesting for a minute as the Arctic hammer gets dropped...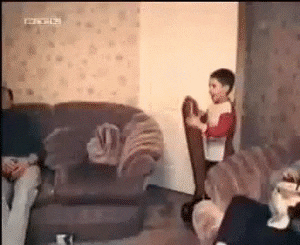 While some precipitation will linger into the evening, the cold airmass could advance quickly enough to change the lingering precip over to the white variety. As of now (Thursday afternoon), I think we've got
better than a 50% chance of seeing snowflakes
after dark Saturday evening. However, I
don't think it will amount to much
. The dry Arctic air will wring out the atmosphere pretty quickly, and precipitation will be quick to exit. Accumulation chances appear to range from none to an inch with
most of the metro likely to see 1/2" or less
.
The NWS/WPC forecast as of Thursday morning for the "most likely" snowfall expected Saturday morning through Sunday morning. Note the 1" area sits just northwest of Memphis. (NWS/WPC)
The NWS/WPC forecast for a "reasonable worst case" (or best case?) for snowfall totals Saturday morning through Sunday morning. These values have only a 10% chance of being exceeded. So 1-2" is likely the most we could expect to receive and even that is not considered likely. (NWS/WPC)
Nearly all models are on board with the "less-than-an-inch" solution at this point. The holdout of late, our typically-esteemed European colleague, has lowered the potential as of this morning. The situation can still change of course, but that move brings it more in line with the American-bred models, raising confidence in the solution. More impact-ful snow totals and some ice is expected north of the Memphis region.
Sunday chill
By Sunday morning, all precipitation will be gone and clouds will be departing as well, but not the cold air! A brisk north wind will keep temperatures from rising much above freezing despite sunshine. That means wind chills in the teens in the morning and 20s in the afternoon. Brrr! One thing to be on the lookout for. especially Sunday morning, will be patchy ice. Temperatures drop quickly, after dark, immediately behind departing rainfall. It's conceivable that a "flash freeze" could result in spotty black ice. With lows in the mid-upper 20s and a stiff breeze blowing, I think our chances of that occurring are fairly low, but it's worth keeping an eye on.
Sunday night will be the coldest night of the forecast period as high pressure quickly builds in and shuts off the wind machine, allowing the mercury to dive, possibly into the teens outside the city.
Longer term - more of the same?
As quick as it turned cold, the Arctic high shifts east, "return flow" (southerly wind) re-engages, and we warm back up on Tuesday in time for an aftershock - more rain, warmer temperatures, and another Arctic front Tuesday night that could have us watching precip types again Tuesday night!
The week 2 (Jan 25-31) temperature probability outlook for the U.S. indicates well below average temperatures are likely for the eastern half of the nation. For Memphis, the Climate Prediction Center puts those odds at 77% for Memphis specifically. (NWS/CPC via PivotalWx)
The European model seasonal forecast indicates enhanced odds of below normal temperatures for the eastern half of the country during February. (WeatherModels.com)
It appears that this pattern of rising and diving temperatures may continue a while, as we head into a period of generally (on average) below normal temperatures that continues well into February according to most semi-reliable data. Like I stated in a previous blog, the long-range trends continue to show below normal temperatures for the eastern half of the country from next week through the end of the winter season. We'll see what the groundhog has to say about that in a couple weeks!
Erik Proseus
MWN Meteorologist
----
Follow MWN on
Facebook
and
Twitter
for routine updates and the latest info!
Complete MWN Forecast:
MemphisWeather.net
on the mobile web or via the
MWN mobile app
Download our
iPhone or Android apps
, featuring
StormWatch+
severe weather alerts!
| | |
| --- | --- |
| | |
| MWN is a NOAA Weather Ready Nation Ambassador | Meteorologist Erik Proseus is an NWA Digital Seal Holder |