9:30am Tuesday: The information for Wednesday has been updated. Please see our social media feeds for the latest. Forecast impacts have decreased since this was published.
Winter definitely made itself known this weekend as light snow brought a coating of white the metro Saturday evening, followed by a sunny but cold day on Sunday with wind chills getting no higher than the 20s. That made for a cold night for viewing the total lunar eclipse last night, but it was still a sight to see anyway!
— Patrick Thompson (@pmtcs) January 21, 2019
Monday-Tuesday, warming up
Looking ahead, we'll begin to warm up some today as wind shifts southerly ahead of the next system that arrives Tuesday night in to Wednesday. We'll get into the 40s this afternoon and remain above freezing tonight thanks to increasing southerly flow. Tuesday will be windy with the south wind increasing and gusts likely exceeding 30 mph during the day and overnight. Rain chances also move in by Tuesday late afternoon as highs reach the 50 degree mark. Rain is expected Tuesday night, some of which will likely be heavy.
NWS precipitation totals forecast between 6pm Tuesday and 6pm Wednesday. (via WxBell)
Wednesday, more winter precip
The cold front associated with all that rain arrives in the wee hours of Wednesday. Once again, like Saturday, precipitation will fall behind the front, as will the temperatures. Wednesday's daytime high temperature will be in the upper 30s at dawn with the mercury falling towards the freezing mark, perhaps by the noon hour if not shortly thereafter.
The falling temps mean a complicated forecast as far as precipitation type is concerned on Wednesday. A wintry mix of snow, sleet, and possibly some freezing rain will transition southeast into the metro during the day. There is still disagreement among the models on how fast the cold air arrives and when precipitation moves out.
The Monday morning high-resolution NAM model forecast radar projection for Tuesday evening through Wednesday shows the potential for some winter precipitation on Wednesday. (WeatherModels.com)
What can we expect?
At this time, I expect we could see that wintry mix into areas along and north of I-40 by mid to late morning and south of I-40 by mid-day. With precipitation likely tapering off by mid to late afternoon, ice and snow amounts should not be excessive, but could be a bit problematic, especially in the case of any icing. Temperatures should get close to freezing by midday to early afternoon, so anything that falls before then would melt. After that, all bets are off. We all know that the presence of minor ice amounts can slick up elevated roadways and bridges fairly quickly. And once again, with a transition from rain, there will be no pre-treatment of the roads.
My best educated guess as of now, midday Monday, on amounts and timing (subject to revision of course):
How much
: Snow and sleet - less than an inch. Freezing rain/ice - up to 0.10".
When
: Transition to a wintry mix between 8am (north, or Tipton County) and 11am (south, or northwest MS) with precip ending by 2-5pm (west to east)
Impacts
: Bridges and overpasses could become icy by the lunch hour into the afternoon. Minor accumulations of ice/snow on vehicles and other exposed surfaces (those that you saw snow on Saturday evening).
Confidence
: In occurrence of winter precipitation and timing -
Medium-High
. In exact types and amounts -
Medium-Low
. In a "bust" scenario, the temperatures stay a bit warmer and we get more rain than wintry precipitation.
At this point, I urge Mid-Southerners to start considering plans for Wednesday, especially afternoon, and monitor the latest forecasts as the situation remains dynamic. The blog will be updated by Tuesday evening with the latest, but monitor our social media feeds for updates as well.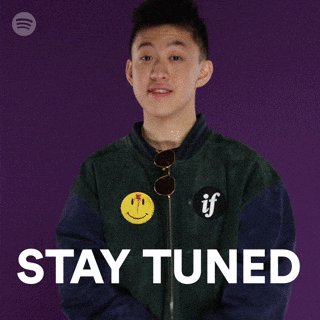 Erik Proseus
MWN Meteorologist
----
Follow MWN on
Facebook
and
Twitter
for routine updates and the latest info!
Complete MWN Forecast:
MemphisWeather.net
on the mobile web or via the
MWN mobile app
Download our
iPhone or Android apps
, featuring
StormWatch+
severe weather alerts!
| | |
| --- | --- |
| | |
| MWN is a NOAA Weather Ready Nation Ambassador | Meteorologist Erik Proseus is an NWA Digital Seal Holder |