After the third coolest April on record, May did a "180" on us and soared to the hottest on record. Only a single day during the month averaged below normal and that was early in the month, and by only a single degree. It wasn't record-breaking heat every day (though 3 daily records were set or tied), but definitely persistent.
June has continued the trend to this point, but relief is in sight after one more hot and humid day!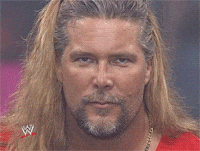 Today's high will be in the mid 90s with plenty of sunshine and humidity levels that put heat indices just shy of the danger range of 105°.
We highly recommend frequent breaks in the shade if outdoors today, as well as plenty of sunscreen and water.
Severe weather potential tonight
By this evening, a cold front will be surging southeast from the Plains into the Mid-South. Ahead of it large clusters or line of storms will form and crash into the unstable air caused by today's heat and humidity.
One of these complexes of storms will move across AR into west TN and northwest MS this evening. The instability, sufficient wind aloft, and cold air spreading over the very warm low levels will combine to produce a threat of damaging wind and hail in tonight's storms that should last no more than an hour at any one point. As of 3:00pm, areas from the greater metro into AR are under an Enhanced Risk (level 3 of 5) of severe weather, while areas east of the Bluff City are in a Slight Risk (2/5). More details can be found in the graphic below, but don't worry much about where the line is drawn between levels 2-3. You still need to prepare for a decent chance that severe storms will arrive this evening.
MWN Severe Weather Graphic -
updated at 3:30pm
Timing and threats -
UPDATED 5:20pm

Updating once again as it now is starting to appear that storms growing in AR *might* bypass the metro to our southwest. However, another developing cluster in southern MO could still affect us, but with a later ETA - likely after 10pm - and perhaps with less impact

. Continue to remain weather aware, particularly if the earlier storm system does indeed move through the metro. Follow us on our social media platforms for the latest. Links are provided at the end of the blog.

We recommend not only having multiple ways to receive severe weather warning information (including our MWN Mobile app with StormWatch+), but securing loose objects outdoors like pool toys, garbage cans, lightweight grills, and even small animals or children, and garaging vehicles if able. The

tornado threat is not concerning

during this event, but

there is a

30% chance of wind over 60 mph

and a 15% chance of hail of 1" or greater

within 25 miles of you this evening. If you have evening plans outdoors, keep a close eye to the sky and on radar in your MWN app!
Behind the front
Relief from the persistent heat, at least temporarily, is spelled C-O-L-D F-R-O-N-T, and that front will be south of us by Sunday morning. Mostly sunny skies are expected with a gusty
north
wind averaging 10-20 mph ushering in cooler, and more importantly
drier
, air into the region. The absolute amount of moisture in the air is measured by the dewpoint. We've had very uncomfortable dewpoints in the lower 70s for several days. Sunday's afternoon dewpoint is forecast in the mid 50s! Now that's something to take to church tomorrow!
The cooler dewpoints stick around through the middle of next week, meaning more comfortable conditions, despite near-average temperatures - highs in the mid to upper 80s and lows in the 60s. A fly in the ointment is upper level energy that moves by to our west on Tuesday. It could increase clouds a bit, but no rain is currently predicted through the middle of next week. Enjoy it - we've all earned this bit of early summer relief!
Erik Proseus
MWN Meteorologist
----
Follow MWN on
Facebook
and
Twitter
for routine updates and the latest info!
Complete MWN Forecast:
MemphisWeather.net
on the mobile web or via the
MWN mobile app
Download our
iPhone or Android apps
, featuring
StormWatch+
severe weather alerts!
| | |
| --- | --- |
| | |
| MWN is a NOAA Weather Ready Nation Ambassador | Meteorologist Erik Proseus is an NWA Digital Seal Holder |