Despite being past Tax Day, with most foliage blooming or budding or growing, late winter still seems to want to keep popping its head up like an annoying rodent from Whack-a-Mole.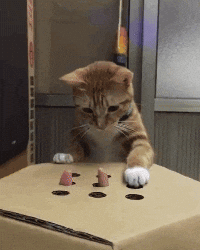 The past couple of weeks have been evidence, given that we had an 80-degree day a week ago, only to be followed up 3 days later by a record cool day in the mid 40s and several recent mornings with wind chill factors and patchy frost. A persistent pattern featuring an upper level trough over the eastern U.S. is to blame. It also is responsible for a relatively slow start to severe weather season this spring. What does the near-future hold?
Friday and Saturday
For now, we're back in "warm-up" mode after some frosty areas early this morning. April sun and wind that has shifted to the east, rather than north, means temperatures climbing towards 70 today. Saturday will see an increase in clouds, but wind that shifts further around towards the south. Pair it with a morning low that is about 10 degrees warmer, and we should make it to 70 without much trouble. That is still several degrees below our mid-April average though. There is a low chance of some afternoon sprinkles, but overall your Saturday looks to be pretty pleasant for outdoor activities and spring festivals!
Surface map for Friday evening. The low pressure in the Central Rockies will move slowly our direction, dragging the associated precipitation this way, but not before Saturday night. (NWS/WPC)
Saturday night into Sunday
This is when spring rains make their return as weak low pressure moves slowly out of the southern plains and scoots by to our south. Since it will be to our south, with little in the way of instability feeding into the area, I expect we'll see rain and very little thunder. That rain arrives Saturday night (chances increase during the evening) with the wettest period late overnight into Sunday morning. However, scattered showers stick around most of Sunday as the low moves slowly by. It may not be a washout, but you can just pretend that it is as timing any short dry spells will be difficult. Total rainfall will likely end up in the 1-2" range by Sunday night. Temperatures will be below average, as expected on a rainy day, but not too cold - lows in the mid 50s and highs in the lower to mid 60s.
Forecast precipitation amounts through Monday morning from the NWS Weather Prediction Center.
The Severe Weather Outlook for Sunday from the Storm Prediction Center shows that Memphis will be on the edge of a "general" risk of thunderstorms. No severe weather is expected, and in fact, there is a low chance of any thunder at all.
Early next week
As the low slowly shifts east across the southeast U.S. Monday, we'll see "wrap-around" showers off and on Monday, but it will be drier than Sunday. Temperatures will be very similar to Sunday though, so look for 60s in the afternoon. We should catch a bit of a break Tuesday. I don't expect a ton of sun, but rain chances should only be about 20% as the low weakens and departs the region. There is no strong high pressure center replacing it though, thus the lingering clouds mixing with a bit of sun. Temperatures will be a few degrees warmer, maybe pushing 70 again. The mid-week will see another front push through on Wednesday, bringing yet another chance of scattered showers and highs near 70.
By Monday morning, the rainy low pressure center will be well to our southeast, but still close enough to bring a chance of some showers to the area. (NWS/WPC)
Looking ahead
The longer-range shows a dry day Thursday and another front on Friday, but temperatures that reach 70 degrees both days. Fortunately, there are no cold air masses behind any of these, so there is no frost or really cold mornings in the crystal ball. If all goes to plan, we should see things clear up in time for the last weekend in April. Long-range climate models are split on May, but I am thinking that temperatures will be a bit below normal to start the month, then closer to normal by mid to late May. By late May, "near normal" means mid 80s, so don't be surprised if we warm up fairly quickly once we get into May!
The NOAA May outlook indicates slightly above average odds of above normal temperatures for the month, hinging fairly tightly to the American climate models. (NOAA/CPC)
On the other hand, the European ensemble models forecast for the next 6 weeks (46 days) is for below normal temperatures. We'll see which solution wind this battle! (WxBell)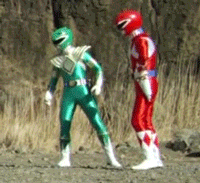 As always, you can get the latest forecasts for the next 7 days, as well as current conditions, StormView Radar, and StormWatch+ severe weather alerts all via the MemphisWeather.net app. Find it at the links below and follow us on social for routine updates.
Erik Proseus
MWN Meteorologist
----
Follow MWN on
Facebook
and
Twitter
for routine updates and the latest info!
Complete MWN Forecast:
MemphisWeather.net
on the mobile web or via the
MWN mobile app
Download our
iPhone or Android apps
, featuring
StormWatch+
severe weather alerts!
| | |
| --- | --- |
| | |
| MWN is a NOAA Weather Ready Nation Ambassador | Meteorologist Erik Proseus is an NWA Digital Seal Holder |