Editor's Note: This blog post is authored by MWN Meteorologist Intern Reggie Roakes, who is graduating with his Bachelor's Degree in Meteorology next week and will continue into a Master's program in the fall! Reggie has been a valued member of #TeamMWN since the start of the year and we welcome him into this expanded role !
---
What's in store for the next seven days? Much better weather (at least into the start of next work week, so pay attention)!
Friday Night
A high pressure system centered over Texas has provided dry, pleasant conditions for Memphis Friday. That light wind this afternoon, combined with ample sunshine, has allowed for a fantastic afternoon. As we move into Friday evening/night, clear skies will take a temporary break: a weak low over the Great Lakes region will develop a weak front that will dive south. You can let go of that breath you're holding. We will mainly see passing clouds since the air here is a little to dry and won't be sufficient for any real rain threats, just an isolated stray shower is possible early tonight. Look for a low around 52.
This Weekend
This is the part we have all been waiting for: the first completely dry weekend of 2018!! So far this year, at some point on every weekend we have gotten rain; however, this weekend that will not be the case. Quickly following the effects from Friday night's weak low will be a ridge setting up over the central U.S. This will advect in dry air from the north/northwest on Saturday and Sunday. That means cool air will be pulled in from the north and our skies will remain clear. Lots of sun will warm that northerly wind, so grab the shades and the T-shirt! Looks for highs Saturday to be in the low 70's and Sunday in the upper 60's. Likewise, the lows for both Saturday and Sunday night will be in the mid to upper 40's.
.
Simulated reflectivity and surface pressure Saturday night. Note the high pressure over the Great Lakes region that will pull cool, dry air south. (Tropical Tidbits)
Monday
I know what you're thinking, "We got a nice weekend, so now we are going to get rain." Well guess what, that's not the case...at least not yet. A building trough to the west at this stage of the forecast will start to nudge our friendly ridge eastward. This will start to shift our winds to a southerly flow by Tuesday. For Monday though, we will see winds more out of the east. That means that we will only be slightly warmer than the weekend with highs topping off in the mid 70's. Monday night, winds should finally start pulling warmer air from the south, so we will see a low in the mid 50's.


Upper level pressure pattern (at 500 mb, or 18,000 feet) for Monday morning shows troughs of low pressure in the east and west while a ridge of high pressure has formed over the Mississippi Valley, bringing warming temperatures and dry conditions. (Tropical Tidbits)
Tuesday
This is the part of the forecast everyone is waiting for - the 80's! Ample southerly flow with warm air advection (the movement of warm air into an area) from the inbound trough will crank the heat up Tuesday afternoon. We will see temps reach the low 80's, but this will be prior to the full force of the trough when warm air advection is greatest. Tuesday night, a few clouds start to form as moisture content over the area increases as we start to see more southerly flow. Increased clouds and the southern wind will limit our mercury drop Tuesday night and we only get lows in the low to mid 60's.
Wednesday
Rising motion formed from diverging winds aloft may start to feed the opportunity for a few showers to develop. The forecast at this point gets a little tricky. The low in the northern Great Lakes associated with this trough will weaken, leading to front stalling northwest of the Memphis area. The rain chances Wednesday and the remainder of the forecast will depend on where exactly this front stalls, so we will be updating our forecast as we get closer to the event. Despite increased cloud cover Wednesday, highs will top off near the low 80's. Wednesday night clouds will help insulate temperatures and keep our low around the mid 60's.
Thursday
Thursday is essentially a repeat from Wednesday. The amount of rain this day will depend on where exactly the front sets up, but for now chances look fairly low as it remains to our northwest. Northern Mississippi will remain drier, while those just north of Memphis could receive a few more showers or storms, so we will be watching this part of the forecast closely to nail down the exact details for it. Highs should still manage to get into the low 80's. Continued cloud cover Thursday night prevents a steep temperature drop with lows in the mid 60's.



Friday
And the trend continues... High pressure north of the boundary will start to nudge the stalled front southward, increasing our rain chances further for Friday, making this the mostly likely day of the 7-day forecast for scattered showers and afternoon thunderstorms. The 80's will be gone by this point in the forecast since scattered rain, combined with cloud cover, will help cool things off slightly. Expect highs to be in the mid 70's.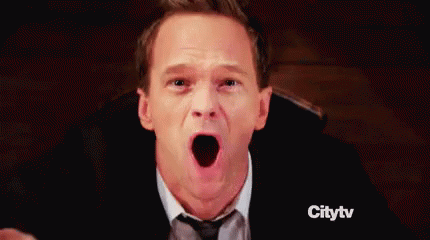 Looking ahead to May
Thoughts on May for now seems to be a slightly warmer trend, which will not be argued with. The first part of the forecast looks to be the possible trend for the month with ample opportunities for rain to continue. Maybe we can tolerate that though, if we can get the warmer weather to finally stick around.
NOAA's May temperature outlook for the U.S. indicates a higher probability of above average temperatures for the Mid-South. (NOAA/NWS)
Reggie Roakes
MWN Meteorologist Intern
----
Follow MWN on
Facebook
and
Twitter
for routine updates and the latest info!
Complete MWN Forecast:
MemphisWeather.net
on the mobile web or the
MWN mobile app
Download our
iPhone or Android apps
, featuring
StormWatch+
severe weather alerts!
| | |
| --- | --- |
| | |
| MWN is a NOAA Weather Ready Nation Ambassador | Meteorologist Erik Proseus is an NWA Digital Seal Holder |