Warm & sunny feels good!
Warmer than normal temperatures continue for the Mid-South, thanks to a ridge of high pressure that is to our east. This means we'll continue to see warm southerly winds today and Friday that will lead to above normal temperatures. Highs will peak just above 70 today, with clouds moving in late Thursday night, followed by cloudy skies and highs in the mid 60's on Friday.
Those highs are roughly about 15-20 degrees warmer than normal, with the normal high this time of year at 53 degrees. A large portion of the eastern US is currently warmer than normal, as show in the graphic below for highs on Thursday (shown in numbers) and the departure from normal (color fill).
Max temperatures & departure from normal (NWS/WPC)
But...
Changes are coming Friday night as a cold front, currently stretching from the Northern Plains to the Rockies and Desert Southwest, will push into the Mid-South. This will bring rain to the area by Friday evening that should end early on Saturday. Precipitation amounts will likely be near or below 1/2" with no thunder expected. Highs Saturday will be near 60 with a westerly breeze. With this system gone, it appears the Memphis Tiger football team's season-ender at the Liberty Bowl Saturday afternoon will be dry with temperatures near 60! Go Tigers!
Cooler weather begins to move in Saturday evening, and on Sunday highs will only reach the upper 40's to near 50. There is also another chance for rain Sunday afternoon/evening as a fast moving disturbance moves through north MS. Most models are on board with this solution, which is a good thing. If this precipitation slows down and arrives late Sunday evening, there would be the possibility of winter weather (and very light amounts at that). But as it stands right now, only liquid precipitation is expected.
Next week
Temperatures for next week look to be near or slightly below normal, with highs in the mid 40s to near 50 and lows in the 30's. So enjoy the warm weather while it lasts! This may be the last reprieve from cooler weather we'll get for a quite a while!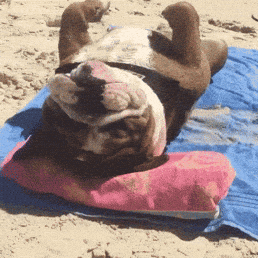 Richard Hoseney
MWN Meteorologist
----
Follow MWN on
Facebook
and
Twitter
for routine updates and the latest info!
Complete MWN Forecast:
MemphisWeather.net
on the mobile web or via the
MWN mobile app
Download our
iPhone or Android apps
, featuring
StormWatch+
severe weather alerts!
| | |
| --- | --- |
| | |
| MWN is a NOAA Weather Ready Nation Ambassador | Meteorologist Erik Proseus is an NWA Digital Seal Holder |